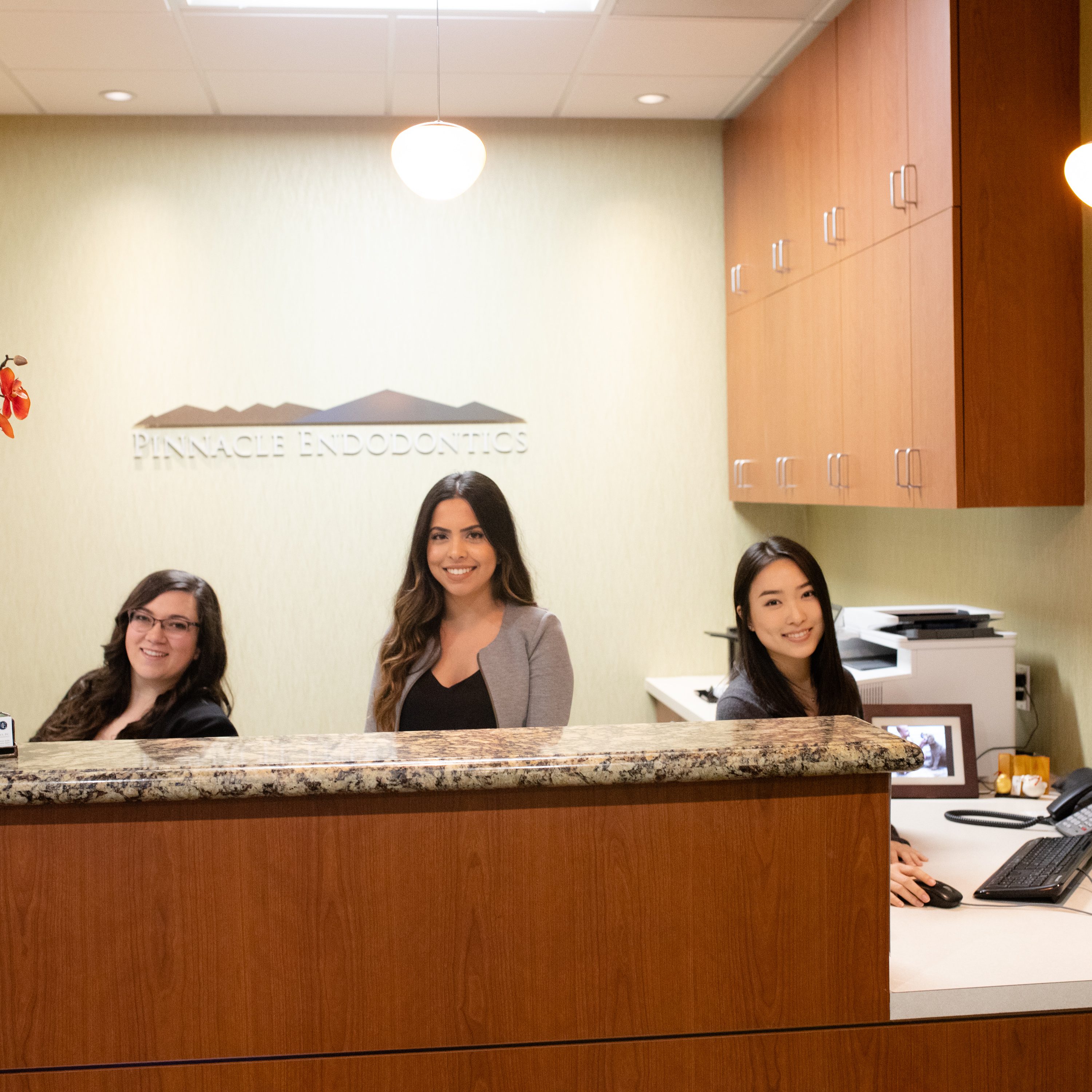 We will do our best to accommodate your dental emergency. Should the need arise outside of our normal business hours or on holidays, our office voice mail message will have the most current contact information. We are happy to serve you in times of need, including after hours, weekends, and evenings. Please call us at 858-444-0600 to discuss your options today. An after hours fee may be applied under these circumstances.
We request that all patients complete online registration prior to arriving to the office. If unable, please arrive 15 minutes prior to the consultation appointment for check-in.  If a patient does not give 2 business days notification to reschedule an appointment, or if a patient does not arrive within 15 minutes after their scheduled appointment time, a broken appointment fee may be applied.
Our goal is to help you repair and preserve healthy teeth in a rapid and economic fashion, while also doing that which is best for your overall health.  The fee for your endodontic treatment will be based on the extent of treatment.  During your first visit, we will discuss the probable number of visits, required time, and the fees involved.   
Payment is expected at the time of your care, prior to treatment rendered unless other arrangements are made in advance.
We accept personal check, Visa, MasterCard, Discover and debit cards. Financing is available through  CareCredit .
As a courtesy to our patients, we will complete and file your insurance claim on your behalf. We accept payment of benefits from most insurance companies including all PPO plans.
We are directly contracted with:
Ameritas Network
Cigna DPPO
Delta Dental PPO/Premier
DenteMax Network
GEHA Network
The Ameritas/Dentemax/GEHA networks grant access to plans with the following companies, limited by group participation:
Aetna
Anthem Blue Cross
Blue Cross Blue Shield
Best Life
Cigna
Careington
Guardian
Health Net
Health Partners
Humana Dental
Kansas City Life Insurance
Lincoln Financial
MetLife
Principal Financial
Sunlife
Standard
United Healthcare
Call our office today; we will happily verify the network status of your plan!
We encourage all patients to read and understand their plan information, policies, and limitations. As a courtesy we are prepared to review your plan to help you understand benefits related to Dr. John's suggested treatment for you. Regardless of your insurance benefits, we will recommend the treatment that is best for your dental health. Before your treatment begins, we will review your insurance policy and provide you with an estimate of your benefits at your initial visit. Payment of deductibles and co-pays/co-insurance are due at the time of your care, prior to treatment rendered. We will also submit your insurance benefit claim after services are rendered. Any claim denied or remaining unpaid after processing will automatically become the responsibility of the patient. If your insurance company pays more than the estimated amount, a refund check from our office will be mailed to you within reasonable time from the date the claim payment is processed in our office.